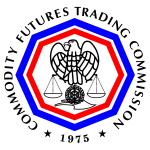 AAI, the National Grain and Feed Association (NGFA) and more than 30 other organizations urged members of the House of Representatives, this week, to vote yes on the "Customer Protection and End-User Relief Act," (HR 4413) when it moves to the floor for consideration.
In a letter the organizations write that the legislation, which was unanimously approved by the Committee on Agriculture, provides important protections for futures customers.
The letter states, the legislation:
Enhances reporting, transparency and accountability in futures markets.
Allows customers to "claw back" assets from a parent firm in the event of a shortfall of customer funds if there is a futures commission merchant insolvency.
Creates a clear roadmap for meaningful cost-benefit analysis to be performed by the Commodity Futures Trading Commission (CFTC) before proposing major rules.
Provides a solution to the "residual interest" rule approved last fall by CFTC, which would force customers to pre-margin hedge accounts – thereby putting perhaps twice as much customer money at risk – dramatically increasing hedging costs, and likely driving farmers, ranchers and small hedgers out of the futures market.
Offers relief from technologically infeasible recordkeeping requirements in the cash commodity markets.
In addition to the protections outlined in the letter, the bill is the legislative vehicle for reauthorizing the CFTC.  The last time Congress passed legislation reauthorizing the work of the CFTC was in 2008.