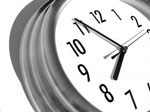 Welcome to our Take 5 Newsletters
We encourage our members to take five minutes to read all the current developments affecting the ag industry.
Members of AAI receive this electronic newsletter in their email inbox every week.
Full archives of newsletters from past years from the Take 5 Archive page.
To be added to the mailing list please email info@agribiz.org today.
---
Nurse Tank Testing Workshop Registration Now Open
AAI HQ Staffing Updates
Soil Health Open House in Northeastern Iowa to Feature Soil and Water Experts
Bird Flu Found in Missouri Turkey Farm
Soil Health Benefits From Sustainable Crop Production
Iowa City Rejects Proposed Pork Plant
2016 Membership Directory Update
Annual Regulatory Posters – Hitting Your Mailbox Soon
ISU Think Tank on Agriculture
North Central Regional Conference
Scholarship Honors Late Farm Broadcaster
First Ever Source Water Protection Week in Iowa starts May 1
AAI Foundation Among First Contributors to Mark Pearson FFA Leadership Scholarship
Public-private Partnership Strengthens Nutrient Reduction Strategy Measurement Progress
Northey to Speak in Northwest Iowa
Pork Producers Participate In Washington Fly-In
Bucking the Trend, Midwest Farmers Advocate for TPP Free Trade Deal
HTS AG Acquires Aeration Management Solutions
AAI Supports House Water Quality Bill
FieldWatch Gets Started in Iowa
Permit Amnesty Period for Prepared Feeds Manufacturing Facilities Ending July 1, 2016
West Bend Company Purchases Elevators in Northwest Iowa
Senate Panel Supports Sales Tax Hike
Upcoming Events
April 7, 2016
Environmental Committee Holds Inaugural Meeting
AAI Board Talks Shop
AAI Grassroots Committees Need You
Your Customers Could Be Useful in Survey by the CTIC
Symposium to Focus on Long-term Agricultural Livelihoods
Deere Acquires Hagie Manufacturing
Farm Poll Shows Farmers Increasing Use of Nutrient Loss Reduction Practices
Oh Honey! Positive 2015 Raises Honey Producing Colony Numbers
Ag Has Jobs – Now It Needs Workers
INREC Board Meeting Re-Cap
Showcase Committee Meeting Wrap up
Elk Run WQI Cover Crop Workshop
Iowa Businesses Spend Billions In Tax Coupling
What You Need to Know About Farmland Price
arm Credit Services of America returns $4.3 Iowa Customer-Owners
Prestige Farms Announces New Pork Plant in Mason City
Upcoming Events
AAI Among 39 Other State/National Organizations Asking For Quick Resolve of the PSM Retail Facility Interpretation
PSM Compliance Toolkit Now Available From ResponsibleAg
Dean of ISU CALS Addresses Rual Concerns at Agriculture Breakfast
Bill Blocking GMO Labels Stalls In Senate, But Battle Is Far From Over
USDA Announces $260 Million Available for Conservation Program
Want a Chance to Win? We Need Your Opinion Today
Need a 2016 Membership Directory?
Upcoming Events
Grain Committee Holds Joint Meeting with Feed & Livestock Committee
AAI Represented at O'Toole Inc. Annual Customer Meeting
Freight Advisory Council Meeting
Oil Pipeline Across Iowa Approved
4R Advocates Recognized at Commodity Classic
Iowa Kids Benefit from BASF Partnering with NCGA to Award Scholarships
Iowa Recognizes Importance of Agriculture with New Vanity Plate
Poll Shows Demand for Soil Health Research
Iowa Tax Coupling To Benefit Tens of Thousands of Iowans
Upcoming Events
4th Annual Agriculture Leaders Dinne
Highway 5 & 65 Re-designation to an Interstate
A Call to Farmers to Assist with Soybean Yield Gap Project
NGFA Urges Swift Senate Passage of Sen. Roberts' National Food Labeling Bill
Water In Iowa: The War Intensifies
Supporting Future Leaders
GMO Labeling Markup Passes
Women in Ag Seminar is March 18
Upcoming Events
AAI Board Members and CEO Attend Transportation Forum Hosted by Congressman Young
AAI Signs on to Support Letter for Senator Pat Roberts' GMO Labeling Bill
President Obama's Budget Cuts 27 USDA Programs, Would Harm Farm and Ranch Families
DuPont Global Business Center will be in Johnston
Installing Saturated Buffers is Part of Being Good Steward for Schafbuch
Post-ruling Path for WOTUS Challenges Clear as Mud
Iowa Governor Receives Renewable Fuels Association Honor
Farm Entrapment Fall to Lowest Level in a Decade
Women in Ag Seminar is March 18
2016 Membership Directory Advertising Benefits
Upcoming Events
AAI MEMBER BRIEFING
Environmental Technology Front and Center
Fourteen $1,000 Scholarships Awarded to Community College Students From Around the State
Governor Branstad: DMWW lawsuit is a War Against Iowa Farmers
TPP Education Needs to Start Now
People of Influence in Iowa Agriculture
2016 Membership Directory Advertising Benefits
Upcoming Events
A Successful 2016 Showcase & Conference
Showcasing Environmental Technologies
A Winning Combination for the Conservation College
Thank you to our Sponsors
What's In Store For Nitrogen In 2016
Secretary's Iowa Ag Leaders Awards Presented at the Agribusiness Showcase
Responsible Ag: Auditor Training Course
Upcoming Events
2016 Membership Directory Advertising Benefits
Iowa Ag Secretary To Speak At…Showcase
Farmers to Gain Access to Monsanto's Roundup Ready 2 XTEND Soybeans in 2016
ChemChina Cash Offer to Acquire Syngenta for Over $43 Billion
Northey Releases Water Quality Initiative Report
Attendee Pre-registration Closes Jan 29!
Upcoming Events
2016 Membership Directory Advertising Benefits
AAI Attends AGP Annual Meeting
AAI Legislative Breakfast Overview
Iowan becomes U.S. Poultry and Egg Association Chairman
Fuel Summit Reflects on Years of Growth
DuPont 'Committed' to Iowa in Dow Merger
Ninth Circuit Court Denies Move by EPA to Vacate Herbicide Label
Iowa Farm to School Local Purchase Report Now
Branstad, Reynolds & Northey Announce Flood Reduction and Water Quality Grant
Attendee Pre-registration Closes Jan 29!
Upcoming Events
2016 Membership Directory Advertising Benefits
Agriculture Nutrient Policy Council
AAI CEO Presents at Young Leaders Conference
I-80 Planning Survey
ARA, TFI Encourage Retailers to Prepare for PSM Compliance
President Vetoes WOTUS Bill
Iowa Precision Ag Specialist One of Four to Receive 4R Advocate Award
Attendee Pre-registration Closes Jan 29!
Upcoming Events
2016 Membership Directory Advertising Benefits
Annual Meeting Notice
2016 Legislative Reception
Iowa Governor Branstad Holds Conference With AAI Board
3 New Water Quality Grants Announced
AAI Attends LICA Board Meeting
Biofuels Better Off
Renewable Fuels Summit; Only a Week Away
Showcase Registration Now Open!
Upcoming Events
2016 Membership Directory Advertising Benefits
Agronomy Committee Meeting Wrap-up
Attention Directory Advertisers
Farm Groups Rally Behind Branstad
Iowa Learning Farms January Webinar
Estate Planning Workshop in Charles City
Showcase Registration Now Open!
Upcoming Events