August 8, 2019
New Pioneer Gun Club
31454 312th Place | Waukee, IA 50263
Schedule:
11:30 AM            Check-in & social hour
12:00 PM             Steak Cook Out
12:45 PM             Group Safety Meeting
1:00 PM               Shooting Stations Open (assigned)
How to Register:
- Register Online! Click the registration button to register your team prior to the event - OR Click here to Register!
- Need a paper copy? Email us and we'll send you one!
Event Co-Host:
United Services Association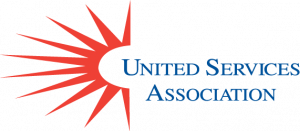 Tournament Winners Sponsored by: 
Adventures In Advertising Central Iowa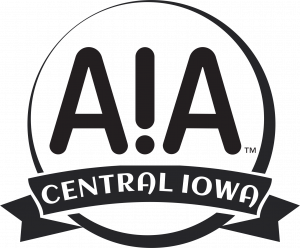 Participant Information
$130 per shooter
Price includes: Up to 100 shots, steak lunch, drinks, safety glasses, ear protection, and 12- or 20-gauge ammunition
- Each team is assembled by a lottery drawing.
- The morning of our event, the gun club manager will select 4-5 person teams at random to create the roster.
- When registering, if you'd like to be placed together, please notate in the "special requests" section of the form.
- Include any dietary restrictions if applicable.
Location Information
Follow I-80 to Exit 117 Waukee/Booneville exit west of Des Moines.
Take Exit 117 to Ute Ave (County Road R22).
Follow Ute Ave north to 312th Place (gravel) and turn right (east).
Follow 312th Place for a half a mile and turn south into the entrance of New Pioneer Gun Club by the wooden sign.
Follow entrance road to club house.
See below for an interactive map.

Important Details
Equipment Requirements
12- or 20-gauge shotguns only
The New Pioneer Gun Club is a shotgun and clay target facility only. Rifles, pistols or muzzle loaders are not permitted.
Eye and hearing protection required at all times while on shooting fields (even if you are just a spectator - NO EXCEPTIONS!)
Day of Details
The New Pioneer Gun Club is a walking course. Please dress appropriately to the weather conditions. Be comfortable and safe when choosing event attire. Sporting clays is a shooting sport designed to simulate real hunting conditions at each station.
Targets are shot at 10 stations, with each station replicating shots that may be encountered in hunting a variety of fur and fowl.  Stations such as "springing teal", "flushing pheasant" and "running rabbits" create challenges similar to actual hunting conditions.  Since pairs are shot at many stations, a shotgun that will load two shells is required. Questions about range and equipment requirements can be directed to the club manager at 515-987-4415.
Shooting Etiquette
Check in at the front counter prior to going to a field. You will be directed where to shoot.
Be ready to shoot when it's your turn - keep pace
Avoid distracting others while they are shooting
Take turns pulling for others on your squad
Keep guns pointed in a safe direction at all times - regardless of whether actions are open or not
Club Shooting and Safety Rules
Eye and hearing protection required at all times while on shooting fields, even if you are just a spectator - NO EXCEPTIONS!
Keep actions open until on station and ready to shoot
Only one shell loaded at one time, except doubles and regular skeet
Do not load guns until on station pad and ready to shoot
Keep guns pointed in a safe direction
Open actions during station changes
Shooters are not to go beyond shooting field
No hulls shall be picked up during organized shoots
Pick up hulls on practice round only after round is completed
Observe proper etiquette when shooting with others