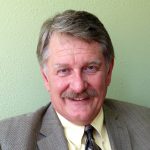 Joel Brinkmeyer, CEO of the Agribusiness Association of Iowa (AAI) has announced that Dean Lemke of Lemke Engineering, LLC will join AAI as the association's Nutrient Management and Environmental Stewardship Director. Lemke, the lead author of the agricultural nonpoint source section of the Iowa Nutrient Reduction Strategy, brings over forty years of experience in developing and implementing research initiatives, new technologies, policies and assistance programs to advance environmental stewardship of production agriculture.
"Dean is a nationally recognized leader," said Joel Brinkmeyer, AAI CEO.  "His expertise will be a great asset to our association and reinforces AAI's commitment to the implementation of responsible best management practices, and improved utilization of crop nutrients.  These are both critical to achieving the goals of the Iowa Nutrient Reduction Strategy."
"AAI members are proactive, environmentally responsible professionals," said Lemke. "I am excited to work with them and their customers to accelerate the adoption of new technologies,  and practices of food production to enhance environmental stewardship of Iowa agriculture."
Lemke, an Iowa State University of Agricultural Engineering graduate and licensed engineer, retired from the Iowa Department of Agriculture and Land Stewardship in May.  In addition to his work on the Iowa Nutrient Reduction Strategy, Lemke has served as the co-chair for the national coordinating committee of the Mississippi River/Gulf of Mexico Watershed Nutrients Task Force and chair of the five-state Upper Mississippi River States Collaboration Sub Basin Team that worked to address the hypoxia zone in the Gulf of Mexico.
Lemke is the recipient of many recognitions which include the Iowa Corn Growers Association 2013 Friend of Iowa Corn Award, the Iowa State University College of Agriculture and Life Sciences Impact Award for Extraordinary Partnership, the U.S. Farm Foundation Thirty Year Policy Challenge Natural Resources Policy Award and the Iowa, Kansas, Missouri, and Nebraska Region of the American Society of Agricultural and Biological Engineers 2006 Engineer of the Year.