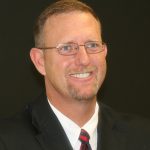 NEWS RELEASE
For Immediate Release                                             
Des Moines – The Agribusiness Association of Iowa (AAI) has announced Jeff Schnell as its new Chief Executive Officer.
Schnell previously served as the Public Policy Director for the Iowa Pork Producers Association (IPPA), a position he has held since 1997.  During that time, he supervised state and federal legislative efforts, managed all contract lobbyist and legal teams, developed and implemented the association's political and fundraising programs, and handled all policy communications for federal, state, and local efforts.
"Jeff comes to AAI with the experience and knowledge necessary to build and expand on the recent growth of the Association.  I am excited about the future of AAI under his leadership," said Bob Farber, chairman of the board.  
"I look forward to the opportunities with AAI and their leadership team while continuing the great work of the organization as strong advocates for Iowa's agribusinesses," indicates Schnell.
Schnell will begin his new role on December 1, 2010.  He succeeds Mark Reisinger, who accepted a new position with Pioneer in their Biotech Affairs and Regulatory Group as the Senior Manager for Government, Community, and Industry Relations.
The Agribusiness Assocation of Iowa exists to advocate, communicate and educate on behalf of the agribusiness industry.  AAI represents over 1,000 ag retail and wholesale locations in Iowa that supply feed, seed, crop protection chemicals, grain, fertilizer, equipment and other agriculture products.
###