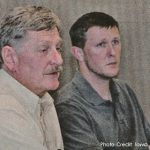 The Iowa Farm Bureau Spokesman recently published an article that discussed how the U.S. Environmental Protection Agency's and U.S. Corps of Engineers' proposed Waters of the U.S. rule would have a chilling effect on Iowa's conservation programs.
AAI Nutrient Management and Environmental Stewardship Director Dean Lemke discussed the implications of the proposed rule with Spokesman reporter, Dirck Steimel.
"There is just no question this will retard a lot of the progress we have been making on conservation and water quality improvement," Lemke said.
"Landowners, who are often financing the improvements from their own pockets, just don't have the resources and patience to navigate through the bureaucracy that this rule would bring. I think there will be a lot of people having second thoughts and cancelling good conservation and environmental projects."