Thank you to everyone who attended and was a part of making this week's Agribusiness Showcase & Conference a HUGE success!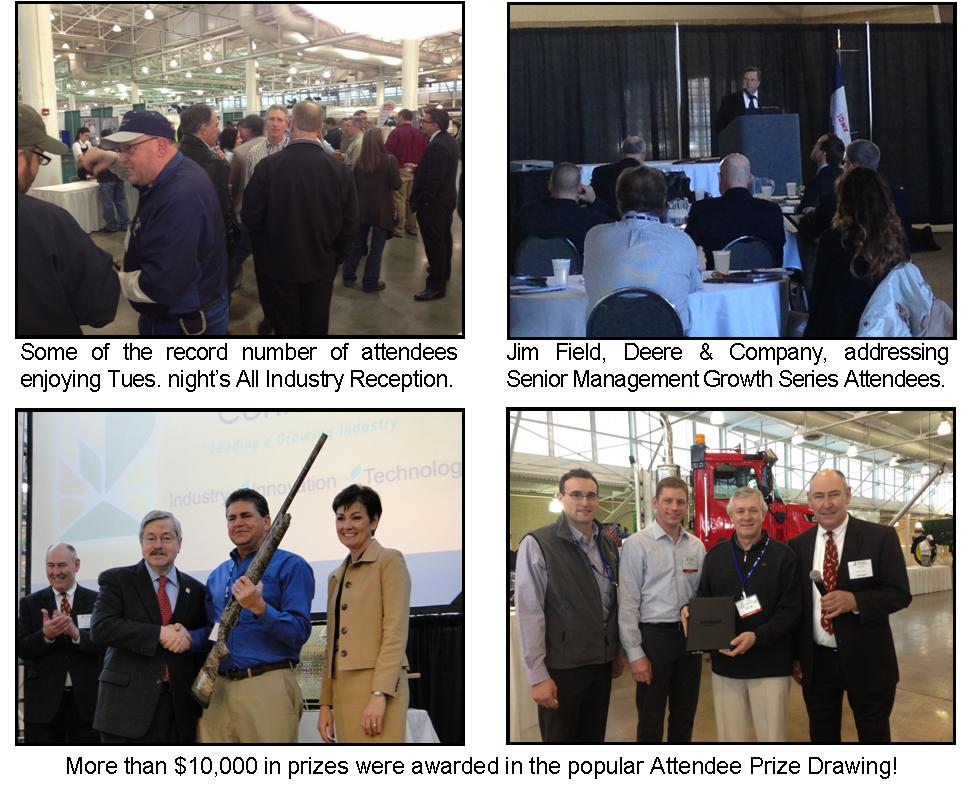 During the two day event, a record number of attendees listened to nationally recognized speakers such as Anthony Klemm from Dow AgroSciences and Jim Field from Deere & Company and walked the Showcase floor to learn about the newest equipment, products and technology offered by over 100 exhibitors. One of the many highlights included Governor Terry Branstad and Lieutenant Governor Kim Reynolds addressing attendees at the luncheon on Wednesday and helping us award a Winchester SX3 12GA which was just one of the many prizes given away in our popular prize drawing valued at over $10,000 in total prizes.
Thank you again to attendees, exhibitors, sponsors and speakers who supported the Agribusiness Showcase & Conference! We look forward to seeing you next year on February 11 & 12, 2014.