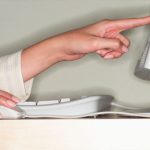 In 2012, the Iowa legislature made major changes to Iowa's Mechanic's Lien laws. New definitions and notice requirements were added along with the system and filing process being fundamentally changed. These changes took effect on January 1, 2013.
The largest change under the new rules is that liens are no longer filed with the county Clerk of Courts.  Instead, ALL liens, including those filed by Ag construction companies, are to be "posted" electronically to a centralized, on-line database that is managed by the Iowa Secretary of State (SOS).   The database is located at www.sos.iowa.gov/mnlr.
In order to use the database, each party must set up an account with the SOS office.  This simple process needs to be completed online and is explained in a memo that has been prepared by AAI's legal counsel, BrownWinick that fully explains the changes to the Mechanic Lien laws.
If you have questions please contact Mike Maranell, AAI Interim Executive Director at [email protected] or call the AAI office at 515-262-8323.